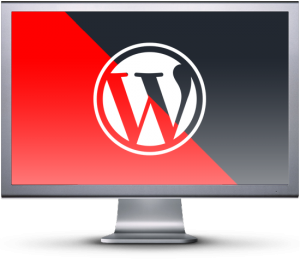 WordPress is the world's most popular free content management system. WordPress was originally created for blogging, and so far its main function is to maintain, catalog, search, comment on chronological entries. The big advantage is that the engine is open source and has a well-thought-out integration system for third-party programs. The result of popularity and convenience have become tens of thousands of plugins that extend the capabilities of WordPress, making it almost universal.
Most popular applications: blog, corporate website, creative studio website, small online store. If you want to put certain functions into your site, there are many ready-made plugins. And even if there is no such plugin, it is much easier to write one than to write a CMS from scratch, since you will need standard content management functions, as well as support for administrators and users anyway.
When it comes to site design, here you will find countless ready-made themes that, with minor modifications, will satisfy almost any requirement. If you need a unique design, given a sketch, any good web designer will implement it for you using clean, developer-friendly themes.
WordPress Services:
Help with domain registration and hosting setup.
Installing and configuring the engine.
Selection and installation of the necessary plugins.
Selection and installation of ready-made themes.
Create a theme based on provided thumbnails.
Adaptation of the site for mobile devices
Optimizing site loading speed.
Plugin development.
Website integration with payment systems.
Glossary
Theme is the design, the appearance of the site as a whole.
Template is a representation of the content on a particular page. A theme can contain many templates linked by common design elements, such as a post (article), comment, product or catalog card in a store, photo gallery, etc.
Plugin is a program for WordPress that allows you to add new functionality or extend an existing one. Use plugins only from the official site. Make a full backup of your site files and database before installing the plugin.
Sidebar is a narrow column containing menus, service information, function controls, advertisements, etc., all of which are basically identical for all pages of the site, unlike the block with the main content.
Engine is the core of WordPress, a program that receives and processes user requests on the server.
Responsive design is the appearance of the site, which changes depending on the width of the screen, making information and navigation on the page more convenient.
Cost of works
Creating a site on WordPress: from $200
Creating a simple online store on WordPress: from $300
Design by layout: the price depends on the complexity of the layout.
Additional functionality: the price is negotiable.
Implementation of goods on the site - 5-10 pieces for a sample, then you yourself. It makes no sense to create an online store if you have no one to deal with it later.
For an accurate cost estimate and estimate, please contact the developer: contacts.